Experience
Product-interaction Design

Mechanism Design

Mechatronics

Mood Boarding
Surprise Box
Group Project, Designing Product Interactions
My team was tasked to design a box to elicit surprise from users for the Designing Product Interactions course at Northwestern University. The box comes alive and inspires surprise and delight through a series of unilateral interactions.
​
​
Building the Concept - Quickly
I designed and assembled the mechanisms to make the box come alive. Choosing simple mechanisms and prototyping methods allowed us to quickly bring the idea to life.
​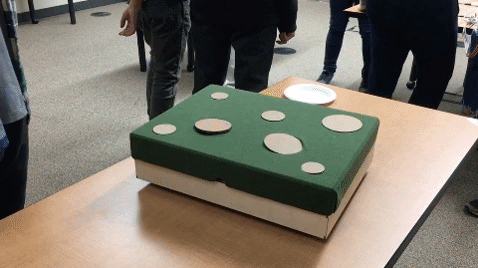 ​
​
Inspiration and Ideation
We created a mood board to find inspiration for our surprise-inducing concept. We then brainstormed concepts and sketched forms for the box.
​